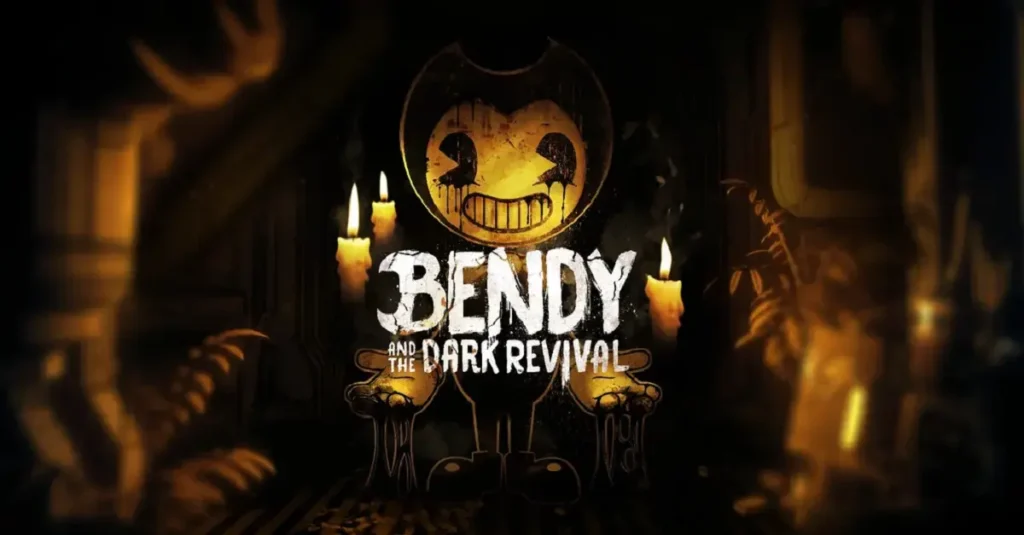 Bendy and the Dark Revival does right by its predecessor, allowing you to embark on a haunting journey through a mesmerizing world.
Bendy And The Dark Revival Review: Return To A Beloved World
Bendy and the Dark Revival is a great, worthy sequel that improves upon its predecessor's visuals and mechanics, expands its narrative, and delivers a terrifying, engaging first-person horror experience. Produced by Joy Drew Studios, Bendy and the Dark Revival is a sequel to Bendy and the Ink Machine. Somewhat dampened by vague narrative beats, underutilized characters, and a handful of awkward sequences, Bendy and the Dark Revival nonetheless does right by the series' promising concept and compelling aesthetic.
Similar to the horror game franchises Poppy Playtime and Five Nights at Freddy's, Bendy and the Dark Revival tells the story of Audrey, a late-working animator who finds herself inside the now-defunct Joey Drew Studios in a strange, twisted version. Gets it The ink-filled maze is populated by a variety of creatures, including the infamous ink demon Bendy, a deformed, malevolent version of his cheery cartoon counterpart.
Partially transformed by ink, Audrey must navigate the treacherous, dilapidated studio in search of a way out. Audrey's ink-infused state allows her to gain new abilities, and throughout her journey, she makes allies and discovers shocking truths about her past.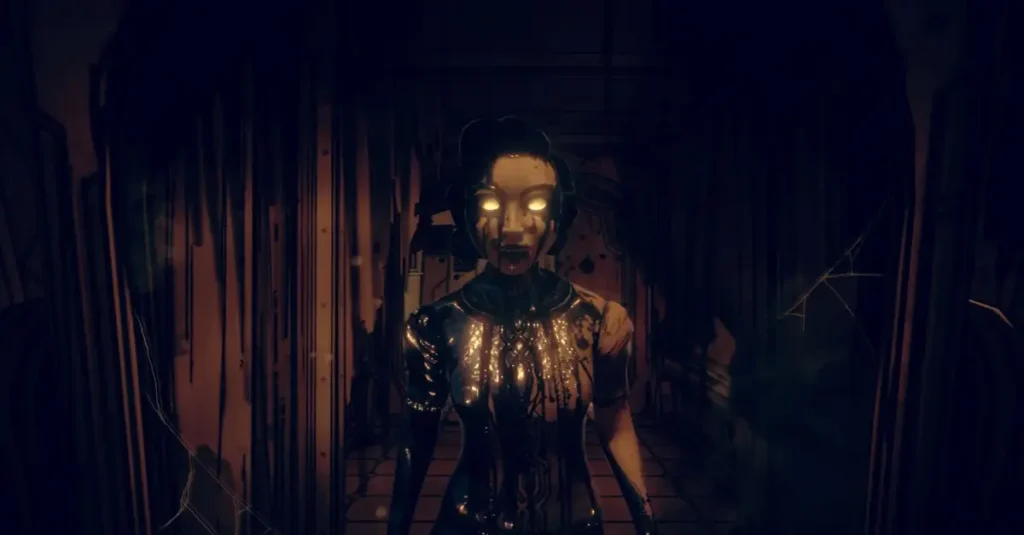 The soundtrack to Bendy and the Dark Revival is spectacular, comparable to some of the best horror video game scores out there. To suit the mood, bombastic melodies fade into subdued notes, frantic chords flutter to life, and simple melodies combine to form a triumphant suite. The Dark Revival's sound design is equally impressive.
The dilapidated studio comes alive with the rousing footsteps of ink creatures, eerie metallic clangs, and ghostly screams. The ink demon is brought to life with an impressive performance by Sean Crissden, whose voice occasionally grunts as if he is speaking with fluid in his mouth. This touch heightens immersion, and when combined with the game's excellent score and sound design creates a haunting, fantastically sinister experience.
The stunning visuals in Bendy and the Dark Revival match perfectly with the game's top-notch sound design. Although Audrey is a character who rarely appears in the game, her design is absolutely gorgeous. Partially claimed by ink, his glowing eyes and sole black limbs give him an ethereal, ghostly appearance.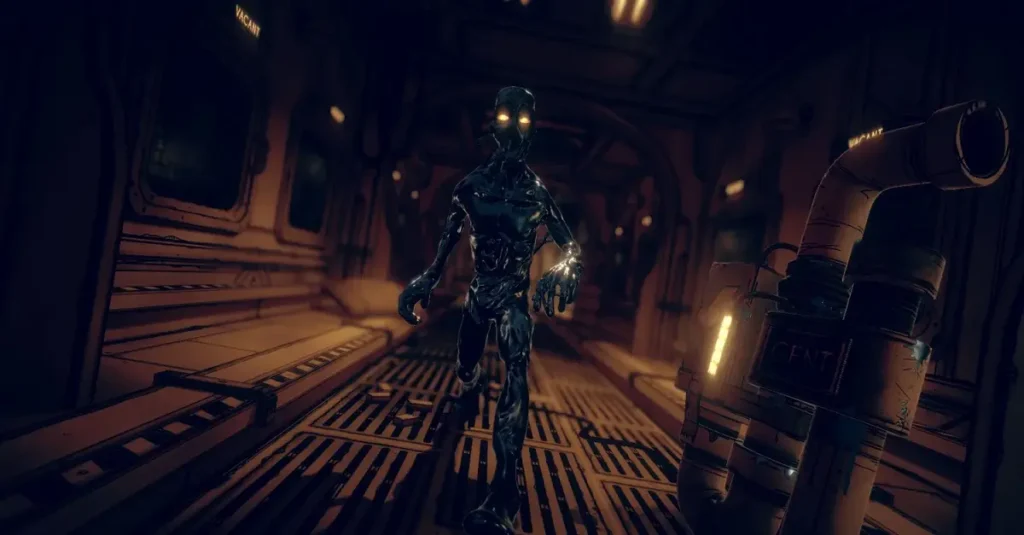 The once grand studio Audrey explores is a crumbling, dilapidated mess that's oozing with bright ink. The Dark Revival offers players the opportunity to explore various locations, including a dim city street, an eerie laboratory, and a sewer system lined with odd flora. Audrey's animations using her abilities, ducking enemies, and interacting with her environment feel natural.
Although Not perfect, Bendy And The Dark Revival Is Nevertheless A Worthy Successor
Based on one of the most memorable viral horror games, the primary weakness of Bendy and the Dark Revival is its narrative. Although the game is compelling to play, its events lose their luster when they are completed. Critical plot elements aren't properly supported by the rest of the game's narrative. Filled with equal amounts of familiar and new faces, Dark Revival makes little use of its cast.
When onscreen, the interactions with the characters are memorable and engaging, but they don't go far enough to create meaningful relationships. While returning fans will be glad to see old friends, Dark Revival gives players little reason to feel connected to these characters, making some of the events feel hollow.
Furthermore, while Bendy and the Dark Revival is an excellent independent horror game, it falls short of AAA games. Enemy models lack variety, it's possible to get bogged down in particular puzzles or scenes, and the game's final challenge feels half-baked. Some of Dark Revival's horror mechanics, such as the random appearances of the Ink Demon, lose their impact after the first hour of gameplay. With minor bumps and glitches, it's clear that Dark Revival was produced by a team that hasn't moved past their spots.
Despite its weaknesses, Bendy and the Dark Revival remains a worthy sequel to Bendy and the Ink Machine, and a contender that could possibly stand among some of the best horror games of 2023. Even better, at $29.99 USD, the game's price is pretty reasonable. Sure to attract new and returning players alike, Bendy and the Dark Revival is a compelling, well-crafted game that's well worth a play for horror fans.